Powerdrink Vegan Mango
- Weight: 600g
Your energy for the toughest physical challenges! Thanks to the improved composition, which is also suitable for vegans, it will now give you strength even more effectively More
Potřebuješ pořádnou dávku energie, ať už pro normální, nebo extrémní zátěž?
Odpověď zní – Edgar Powerdrink!
Tento drink ti dodá potřebnou dávku energie, pokud zrovna běžíš, jedeš na kole, závodíš či v průběhu silového tréninku. Nezaleží ani na délce tvé fyzické aktivity. Powerdrink byl vyvinut ve spolupráci s profesionálními vrcholovými sportovci usilujícími o nárůst svalové hmoty, síly a maximálního výkonu, kteří kvůli vysokému energetickému výdeji potřebují doplnit potřebné živiny a energii. Edgar se díky svému inteligentnímu složení výborně vstřebává a nezatěžuje žaludek, neobsahuje kofein, barviva ani sladidla.
Powerdrink výrazně prodlužuje sportovní výdrž. Dodá ti energii až na 3 hodiny sportovní aktivity.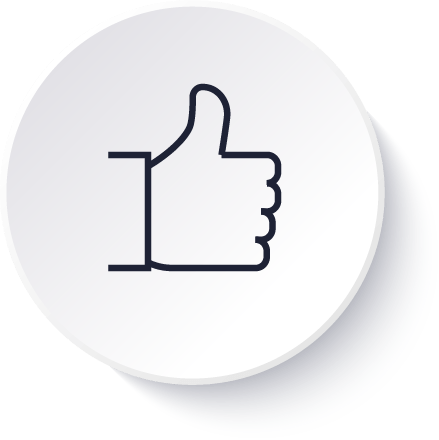 VELICE SNADNÁ
PŘÍPRAVA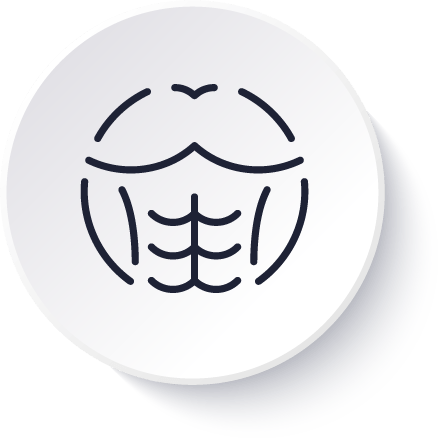 PODPORUJE ZVÝŠENÍ
FYZICKÉ VÝKONU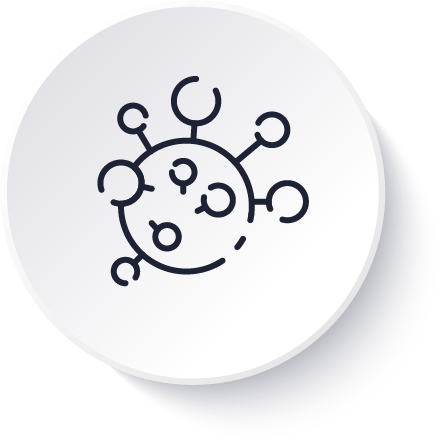 POSKYTUJE VYŠŠÍ PŘÍJEM
SACHARIDŮ, TUKŮ A BÍLKOVIN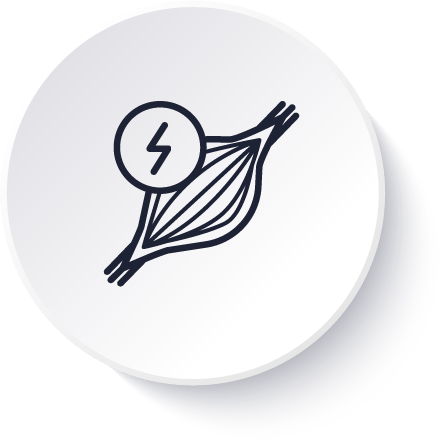 OKAMŽITÝ ZDROJ
ENERGIE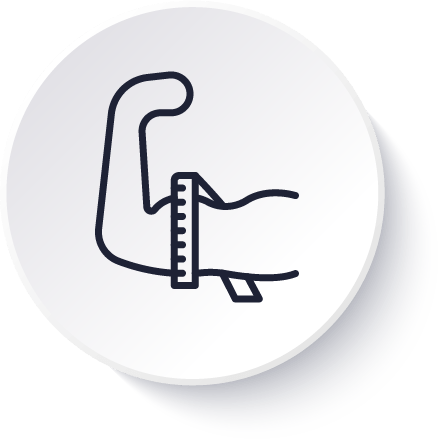 CHRÁNÍ SVALOVOU HMOTU
PŘED ROZPADEM
Isomaltulóza
dlouhodobý zdroj energie,
nízký glykemický index,
zlepšuje využitelnost energie z tuků,
udržuje fyzickou a psychickou výkonnost.
Maltodextrin
zlepšuje výkon,
zlepšuje regeneraci,
vhodný pro obnovu energetických rezerv po výkonu,
zajistí optimální resyntézu glykogenu.
Sacharóza
rychlý zdroj energie,
rychle se vstřebává.
Glukóza
nejrychlejší zdroj energie,
vstřebává se ihned do krve bez zatížení střev a trávicího ústrojí,
potřebná pro lidský mozek.
MCT Tuky
zvyšují sportovní výkon,
zlepšují regeneraci,
podporují imunitu,
podporují růst svalové hmoty,
zlepšují kvalitu pokožky.
Aminokyseliny
pomáhají udržet svalovou hmotu,
zlepšují regeneraci,
podporují činnost metabolismu a celého imunitního systému.
Beta-Alanin
zajišťuje lepší prokrvení svalů,
zvyšuje tělesné zásoby karnosinu,
pomáhá předcházet únavě,
může pomoci ke zlepšení výkonu při vysoce intenzivním cvičení.
L-Citrulin
zajišťuje lepší prokrvení svalů,
má vliv na snížení únavy,
lepší vytrvalost při aerobním i anaerobním cvičení.
L-Carnitin
nejlepší spalovač tuků,
usměrňuje přechod mastných kyselin do buněk, kde se přeměňují na energii,
během výkonu je nutný, protože zvyšuje příjem kyslíku do svalů.
L-Arginin
zlepšuje imunitní reakci organismu,
prokrvuje a podporuje regeneraci,
pomáhá regulovat hladinu krevního cukru.
Jedná se o energetický nápoj ve formě prášku, který se skládá ze směsi 4 sacharidů. Jednoduché cukry poskytují okamžitou energii pro organismus. Složené sacharidy (např. palatinóza, maltodextrin) postupně uvolňují energii, a jsou tedy stabilním zásobním zdrojem energie.
Tento protein se vyznačuje rychlou stravitelností s maximální využitelností organismu. Dalším plusem je také to, že BCAA 2:1:1 obsahuje dvakrát více L-Leucinu než L-Isoleucinu a L-Valinu.
V neposlední řadě nápoj obsahuje ne méně důležité MCT tuky, které jsou zdrojem dlouhodobé energie.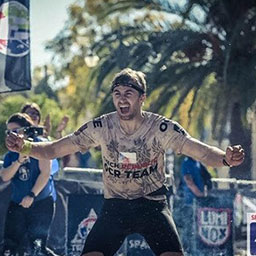 Co říká o POWERDRINKU: Richard Hynek
Mistr světa ve Spartan Race - 2019
Mistrovství Evropy ve Spartan Race 2021 – 4. místo
Náš PowerDrink prošel inovací ve složení. Pociťujete změnu?
Jednoznačně, nová verze je mnohonásobně lepší, chutnější a v žaludku ho vůbec necítím. Absolutní spokojenost.
V čem ti PowerDrink pomáhá a kdy ho bereš?
Před každý závodem, který je delší než 10 km. Užívám ho podle návodu.
Cítíš podporu našeho drinku během tréninku/závodu?
Samozřejmě, během závodu cítím podporu hned od startu.
V čem vidíš největší benefity PowerDrinku? Jaká je tvá nejoblíbenější příchuť?
Nezatěžuje žaludek, to je prostě pro běh to nejdůležitější. Navíc je bez umělých sladidel a ostatních nežádoucích účinků, které mají v jiné nápoje od různých značek. Má nejoblíbenější příchuť je jednoznačně Vegan Mango.
Your energy for the toughest physical challenges! Thanks to the improved composition, which is also suitable for vegans, it will now give you strength even more effectively
The new generation of Powedrink Vegan will supply you with energy even more efficiently than before! The adjusted ratio of sugars ensures higher usability during physical performance, while the improved recipe ensures easier solubility in water. Powedrink Pro NEW, it contains soy isolate, which is even more digestible and also suitable for vegans. Powedrink Vegan NEW will give you strength for up to several hours of physical performance. The Powerdrink is a balanced mixture of 4 carbohydrates, soy protein, essential amino acids and MCT fats. It will give you strength during a demanding physical activity: it provides energy, prolongs endurance and accelerates body recovery. It dissolves fast and tastes like exotic mango. The soy protein makes it suitable for vegans.
Složení/Nutriční hodnoty:
isomaltulóza, maltodextrin, sacharóza, glukóza, MCT, Sójový izolát, glutamin, L-leucin, beta-alanin, L-isoleucin, L-valin, citrulin malát, aroma.
Nutriční hodnoty na 100g
Energetická hodnota  1754/415kcal
Bílkoviny    11,74
Tuky    5,57
u toho nasycené mastné kyseliny    0,16
Sacharidy    77,87
z toho cukry    21,14
Vláknina    0
Sůl    0,02
Jak si připravit Powerdrink
Nezáleží na tom, jestli běháš, jezdíš na kole nebo zdoláváš překážky na závodech Spartan Race. Nezáleží na tom, kolik vážíš nebo měříš. Dokonce nezáleží ani na tom, jak dlouhý závod tě čeká.
Powerdrink je tu pro tebe za každých okolností! Čeští odborníci jej totiž vyvinuli tak, aby si každý mohl namíchat přesně takovou dávku energie, jakou pro svůj výkon potřebuje. Jak na to?
Normální zátěž:
50-70kg - 3odměrky
70-90kg - 4 odměrky
90-105kg - 5 odměrek
105kg+ - 6 odměrek
Extrémní zátěž
Při extrémní zátěži je vhodné zvýšit dávku powerdrinku. Doporučujeme přidat 1-2 doměrky u každé váhové kategorie
Příprava:
Jednu odměrku rozmíchejte v 75ml vody.
Edgara v odměrce nestlačuj. Odměrka pojme 25g směsi.
Popíjej 30-60 min před výkonem.